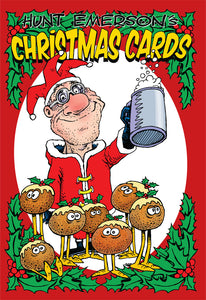 40 pages, A5 size, staple bound, full colour. 2023.
I have drawn my own Christmas cards almost every year since the early 1970s. This book gathers together many of those cards, along with a few decorations that didn't make it, and some explanations.
My cards were for private distribution, and this book will be my Card for 2023. I've got a limited number to sell so you could make it your Card this year! I'll sign the book, and there is space for you to write a Christmas Greeting when you give it to one of your friends.
"Very Christmas-y!" - The Ghost of Christmas Present.