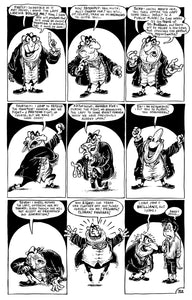 33cm x 55cm. Ink on board. 1991.
My funny, bawdy take on the life of Casanova. This is one of my favourite pages. Casanova outlines his insane plan.

The Casanova pages are drawn large size, in 3 (or2) pieces. Sections are not sold separately. Many other pages (but not all) from the comic book are available. If there is a particular page you like, contact me. But a warning - most of the best, sauciest pages have already gone.